---
What is the fillet knife known as?
Posted by Marian F Nelson on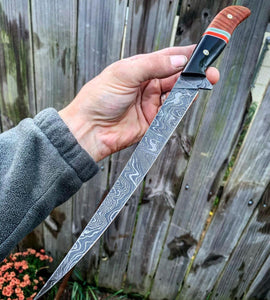 "Upgrade Your Culinary Skills with KBS Knives' Premium Fillet Knives"
Discover the art of precision in the kitchen with our premium fillet knives at KBS Knives store. Our fillet knives, renowned for their thin, flexible blades and top-quality craftsmanship, are your essential tool for filleting fish and deboning meat with ease. Whether you're a professional chef or a passionate home cook, our diverse selection of fillet knives offers options for every culinary need. Explore our range of blade materials, lengths, and ergonomic handles to find the perfect fit for your kitchen. Elevate your culinary experience and enjoy lasting sharpness and durability with KBS Knives' fillet knives. Browse our collection online today and master the art of fine cuisine!