---
Get ready to level up your knife game with our epic featured products at KBS Knives Store!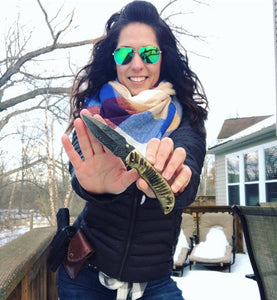 Review!!!
I recently purchased the D2 Forged Steel Kitchen Knives Set with Leather Roll from KBS Knives Store, and I couldn't be happier with my purchase. The knives are incredibly sharp and hold their edge well, making my kitchen tasks a breeze. I highly recommend this knife set for any home cook or professional chef looking for high-quality, reliable knives.
Michael Landstra , Florida USA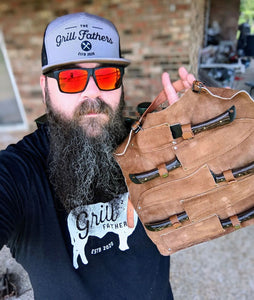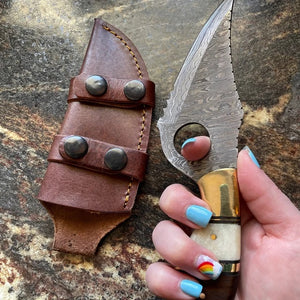 Review!!!
This is a exceptionally beautiful knife. I purchased it for my sister's birthday as she is the hunter. She was so happy with how nice it is. The delivery was the fastest yet compared to other Store purchases I made. I got it about a few days after I placed my order. I will definitely be purchasing from this store again.

Amy , Canada
Review!!!
Never ordered from KBS Knvies before and find it hard to trust sellers using stock photo's however the axe was better than I expected! It's got a good weight to it and made very well, definitely worth the price no doubt. Just purchased another product from this store as I was so pleased.

Adam , Texas USA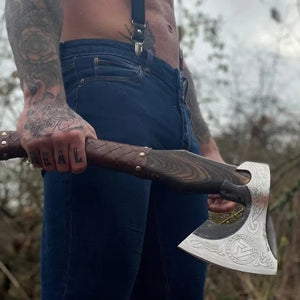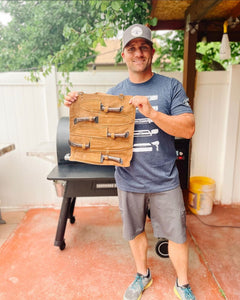 Review!!!
The D2 Forged Steel Kitchen Knives Set with Leather Roll from KBS Knives Store is a game-changer in my kitchen! These knives are sharp, durable, and have an excellent weight to them, making them easy to handle. The leather roll is not only stylish but also keeps the knives organized and easily accessible. Overall, I am thrilled with my purchase and would highly recommend this set to anyone who values quality knives in their kitchen.

Jake Duffy , New york USA
Dive into our captivating blog posts and unlock a world of knife knowledge and inspiration!
The Damascus steel for this blade was created by forge welding multiple layers of different steels into a solid block. The combination of layered hard and soft steel creates blade...
Do not store the knife in the leather sheath for long periods of time.Leather pulls moisture from the air and could rust the blade if not stored properly.After use, wash...
Knives are a chef's most important tool. In the hands of a skilled cook, a knife can be used to create masterpieces. But with so many options on the market,...
---
About Us
KBS Knives Store is a family-owned business that works to create knives made for you. We understand that having a dependable knife is important. Whether in the kitchen or out in the field, you need a knife that you can rely on KBS Knives. We only use the highest quality materials and craftsmanship to create our knives. We stand behind our products, so you can rest assured that your KBS Knives will be there when you need it. We're able to provide the personalised service that you deserve. Our goal is to provide the best customer service and highest quality knives to our customers. 

We also offer wholesale pricing for those interested in reselling our knives.
We carry all types of kitchen knives, hunting knives, Skinning knives, Bowie knives, Axe, Fillet knives, Survival-Tracker knives and other speciality knives. Whether a Guthook knife or a Folding pocket knife, we have the perfect knife. Our knowledgeable staff is always happy to help you find the right knife for your needs. Stop by KBS Knives today and see what we have to offer!
If you need any assistance or have any concerns please Text or Email us .
Text at : +917-933-1004
Email : info@kbsknivesstore.com
Thank you.